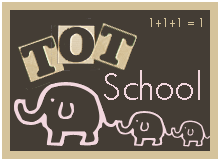 Land Animals:
We made this farm tot book from 1+1+1. Check it out HERE.
Connor was nice enough to let his sister help with the coloring.
We made dog biscuit prints.
Connor did some animal worksheets from his Learn Everyday Preschool book.
I found some pictures of land, sea and air animals from Google (images), printed and cut them out and Connor had to find all the land animals. Can you guess what our themes will be for the following 2 weeks?
Zz:
is for zebra.
Tot trays/Misc:
They both played with Connor's new Toy Story memory cards ALOT. We have yet to play a real game of memory though. They just like to look through and find matches of their favorites.
Brianna loves her new princess tea set.
Connor did a bottle cap activity.
Connor got this Toy Story stamping set for Christmas. I wasn't surprised when this was the first Tot Tray he picked this week.
He went to work making pictures to send to his cousins in MD :)
He worked on the number 6.
Here is what Brianna is usually doing during our school time.
Connor and i played Candyland. It was the first time we had played in awhile and i was shocked to find out he knew how to play! He knew where to move his piece everytime! He had played once with daddy so daddy must have done a good job teaching him :)
The kids loved using their new trays!
He shocked me again when he sat at his tray coloring pages in a coloring book, once again for his cousins in MD, for over an hour and a half!! He was concentrating so hard too. And he really wanted to do it!
Connor did more pages in his Learn Everyday Preschool book.
Brianna really enjoyed her dolls this week, which i love.
They both helped me make blueberry muffins.
Hope you had a great Tot School week too!