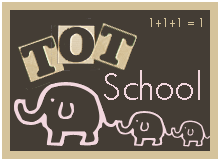 Easter Activities:
We played a fun Easter game. I loved the way this game taught about Christ's death and resurrection! Brianna was asking questions and i loved that :)
Check out my post here to see how our Easter went with family.
We also made these neat negative cross paintings. I cut out a cross shape and lightly glued it (with a glue stick, not liquid glue) to a piece of construction paper. She chose yellow. She then painted all over the paper.
Then i removed the cross shape to reveal the one that it made underneath!
Tot Trays/Misc:
Brianna colored a black worksheet from our Everyday Preschool book. She loved coloring with a colored pencil! And she asked me to sing the song on the paper (Baa, Baa Black Sheep) over and over.
She loves her singing princess book!
And she did great on this puzzle.
She enjoys her new Melissa and Doug cupcake and cookie set! And i love it too!
I didn't get any other pictures of us playing, so that's it!